Obstacle Courses

Obstacle course rentals move the crowds through at a quick pace, making them an ideal choice for significant events. Combine that with the fact that they are as much fun to watch as they are to participate in, and you'll have a great attraction for corporate team-building events, church and school carnivals, and so much more. Watch players crawl through tunnels, navigate popup obstacles, and climb to the top of the slides. Dual lanes make the action fast and the competition high! Browse the selections below and click on the title or image for additional information and to make a reservation.
Obstacle Course Columbus GA
Party planners looking for an obstacle course Columbus GA kids and parents will go crazy for should look no further than Inflatable Playgrounds and Party Rentals to take your celebration to the next level! Choose our team of friendly and knowledgeable party planning experts for all of your entertainment needs because we're the life of the party and the champions of fun in Columbus, Georgia !
Your special event is our top priority, and we're committed to ensuring everything runs as smoothly as our inflatables are bouncy! Our set-up and tear-down services are quick, efficient, and totally stress-free so that you can spend time on what matters most: enjoying your party just as much as your guests! When it comes to safety and cleanliness, we've got that down to a science. We offer the obstacle course Columbus GA trusts to be meticulously sanitized and inspected before it heads to your event. We're all about ensuring that you not only have a blast but also stay safe while conquering our courses. All you need to worry about is who will get to the finish line first! With our team, you're not just getting fun—you're getting peace of mind. So go ahead, leap, dive, and slide with total confidence!
When you're looking to add a dash of excitement and a burst of energy to your event, Inflatable Playgrounds is your go-to for obstacle course rentals. We understand that each event is unique, which is why we offer an extensive selection of courses to suit every age and fitness level. Our top-of-the-line equipment is matched by impeccable customer service and reliable, timely delivery, ensuring your event runs smoothly from start to finish. With the #1 obstacle course Columbus GA has to offer, you're not just renting an inflatable; you're creating an arena for laughter, memories, and the kind of fun that guests talk about long after the party's over. Choose Inflatable Playgrounds for a seamless experience that's as enjoyable as the courses themselves.
Obstacle Course Rental Columbus GA: Adding Endless Entertainment to Every Event
From tots to grown-ups, we've got the obstacle course rental Columbus GA knows is the must-have for any event, spicing up the fun with a dash of challenge and a whole lot of laughs. Whether you're hosting a neighborhood block party, a company team-building day, or a local festival, our inflatable obstacle course rentals in Columbus GA take any event to the next level of fun!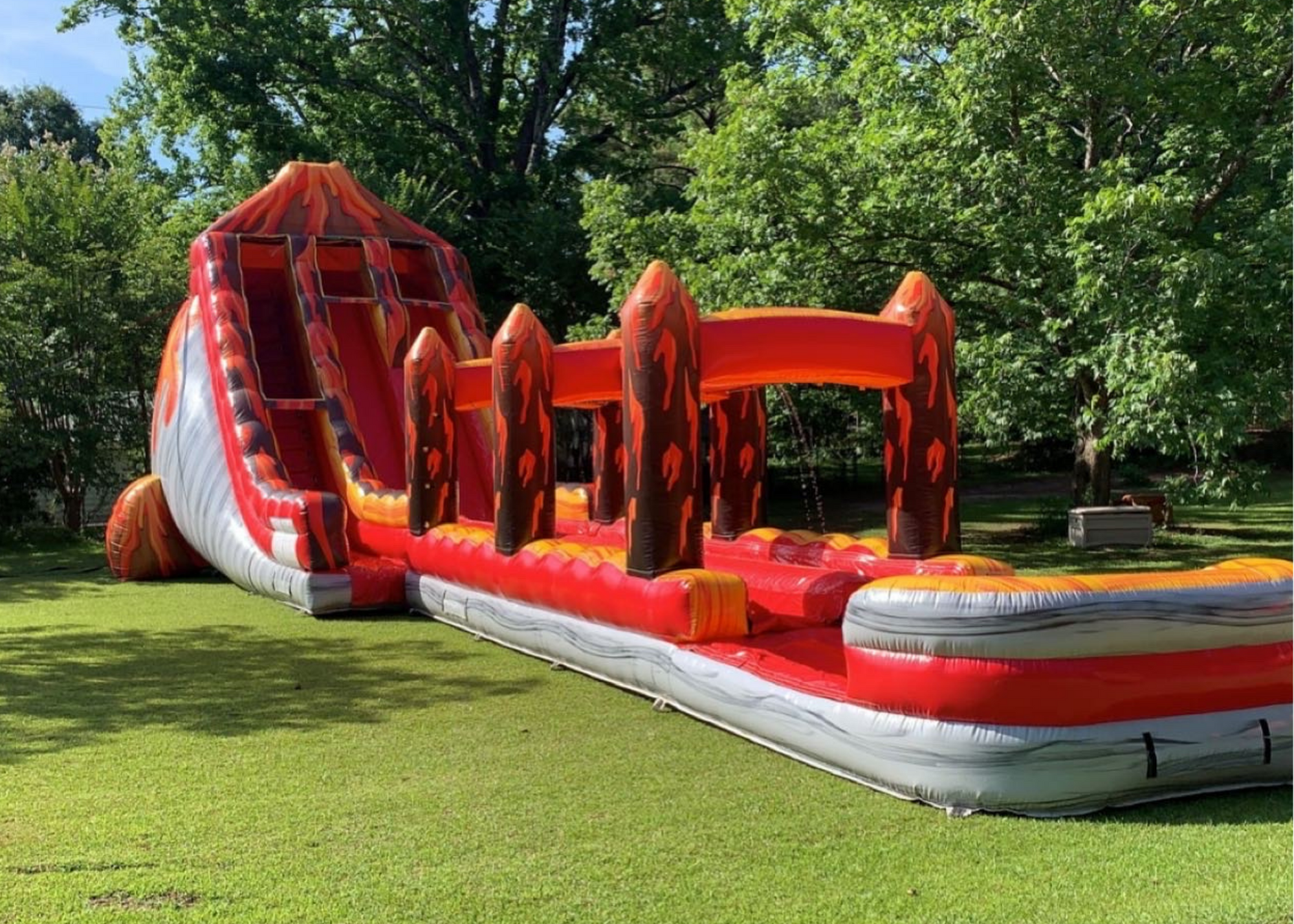 Birthday Parties - Make your young one the most talked-about kid at school with an inflatable obstacle course rental in Columbus GA that's a cut above the rest.


Company Outings - Ditch the stuffy office vibe for a day by showing off your athletic prowess and team-building skills.


Church Gatherings - Unite the community with the bouncy obstacle course rental in Columbus, GA that's got everyone jumping, climbing, and racing.


Summer Camps - Reward your campers with a physical adventure they'll recount around campfires for years.


Grand Openings - Offer your new customers a challenge they'll love and a business grand opening they'll always remember.


Charity Functions - Spice up the donations by offering a course where the fastest times can win prizes.


Cultural Festivals - Our obstacle courses are a great way to keep festival-goers of all ages engaged and entertained.


Sporting Events - Whether celebrating a win or soothing a loss, a trip through our obstacle course lightens the mood.


Graduation Parties - Swap caps and gowns for sportswear and dash for the future—literally!


Family Reunions - Get the whole family pumped and bond over who can conquer the course the fastest.


So, whether it's boosting morale after a Little League game or adding an unexpected twist to a 50th anniversary bash, we've got the obstacle course rental Columbus GA uses that'll elevate your event from ho-hum to oh-so-awesome.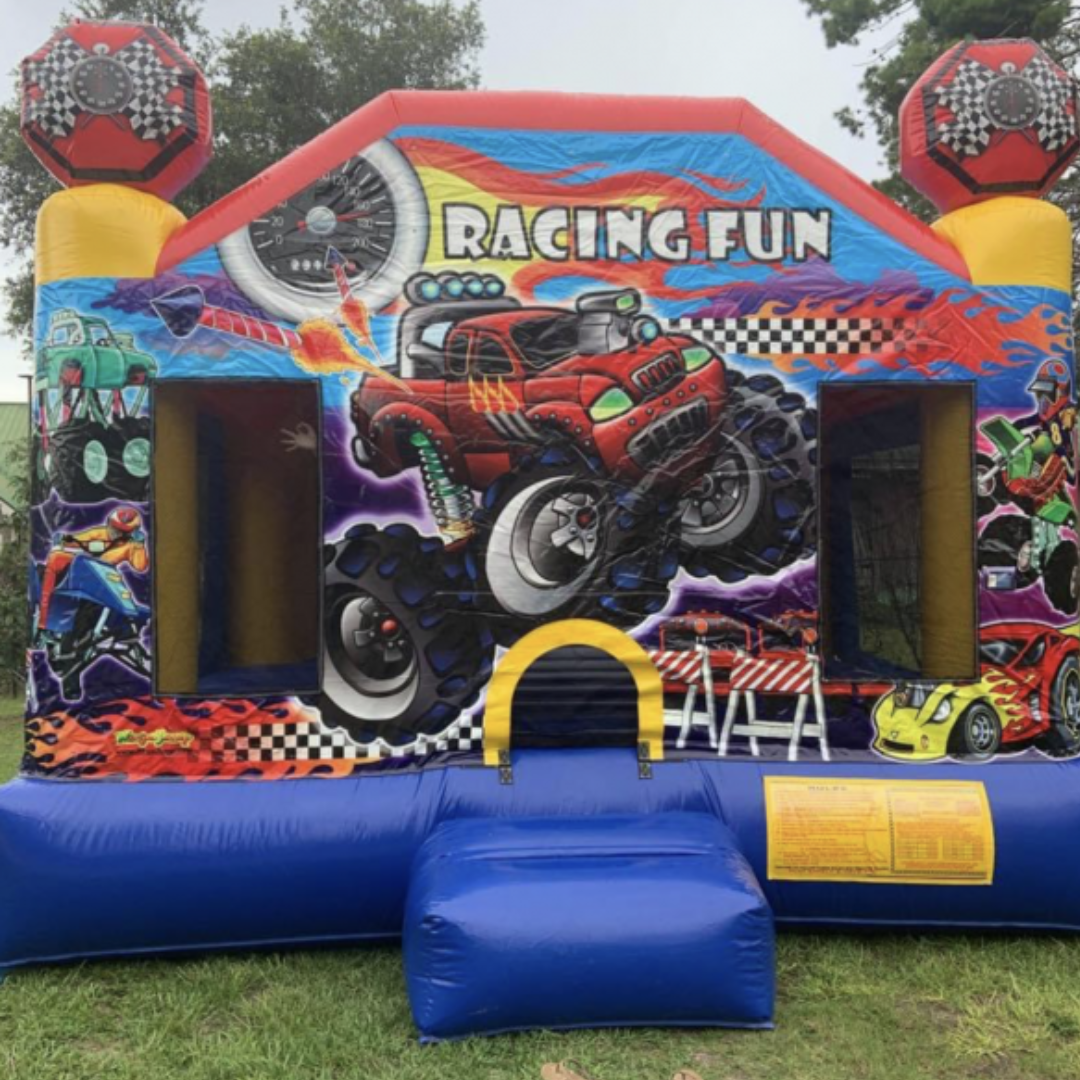 Exciting Options For Our Obstacle Course Rental in Columbus GA
Spice up your event with our thrilling obstacle course rentals in Columbus GA! Our collection ranges from kid-friendly mazes to adult-sized challenges that promise a day filled with laughter and lively competition. Bright, engaging colors, complex climbs, and slides—our obstacle courses have it all. Ready to amp up the excitement? Check out our 45ft Obstacle Course, where duelers race through a challenging labyrinth ending with a 12-foot slide. Or, mix it up with our Sports Combo, a bounce house and obstacle course in one, complete with a basketball hoop and slide. Finding your perfect party centerpiece has never been easier with our entertaining and exhilarating selection of obstacle course jumper rentals in Columbus GA
Our obstacle courses are designed with safety in mind at every step. Each inflatable structure is made of heavy-duty PVC vinyl that can withstand bumps and jumps from enthusiastic participants. All seams are double-stitched for extra durability. For your peace of mind, we also provide professionally trained staff to supervise activities. Our team ensures rules are followed and helps users of all skill levels feel comfortable. So you can focus on having a blast without worry, knowing our obstacle courses in Columbus GA are built tough for fun that's always under control.
How to Book or Rent an Obstacle Course in Columbus GA
We make it easy to rent an obstacle course in Columbus GA in a matter of minutes with our convenient online booking system! Say goodbye to complicated forms and long phone calls. Our digital platform is as smooth as sliding down one of our awesome slides. Ready to lock in the fun? Here's how to do it: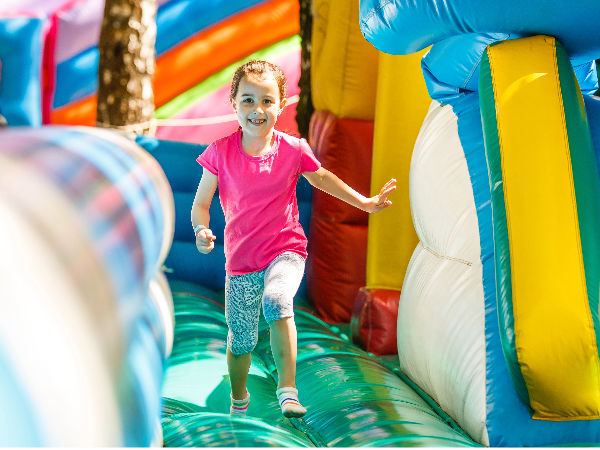 Choose Your Adventure: Take a peek at the different courses available—each one offers a unique set of challenges and fun!


Select Your Favorite: Once you've found the perfect inflatable for your event, click on the image or title to get more details, like dimensions, recommended age groups, and the thrill level.


Reserve It: If the rental meets all your criteria, click the "Add to Cart" button. This will allow you to secure the course for your selected event day and timeframe and move you one step closer to obstacle course action.


Shopping Cart Review: If everything looks good, you can either continue shopping for more fun stuff or proceed to checkout.


Event and Personal Details: Input your billing, contact, and event information, then acknowledge our minimum deposit notice and rental agreement before continuing to the "Checkout" page.


Payment Information: Next up, you'll enter your payment details to put down a deposit and secure your rental.


Order Confirmation: After your payment is processed, you'll receive an email confirmation with all the details of your rental. This means you're all set!


Delivery Day: On the day of your event, we'll deliver the obstacle course to your location, set it up, and make sure it's ready for action. When the fun's done, we'll be back to pack it up and haul it away.


When you're ready to rent an obstacle course in Columbus GA, we make the process as smooth and stress-free as possible! Give us a call at (706) 940-2386 if you'd rather book with one of our team members over the phone. Reserve your adventure in minutes—our streamlined online booking for obstacle course rentals is a breeze!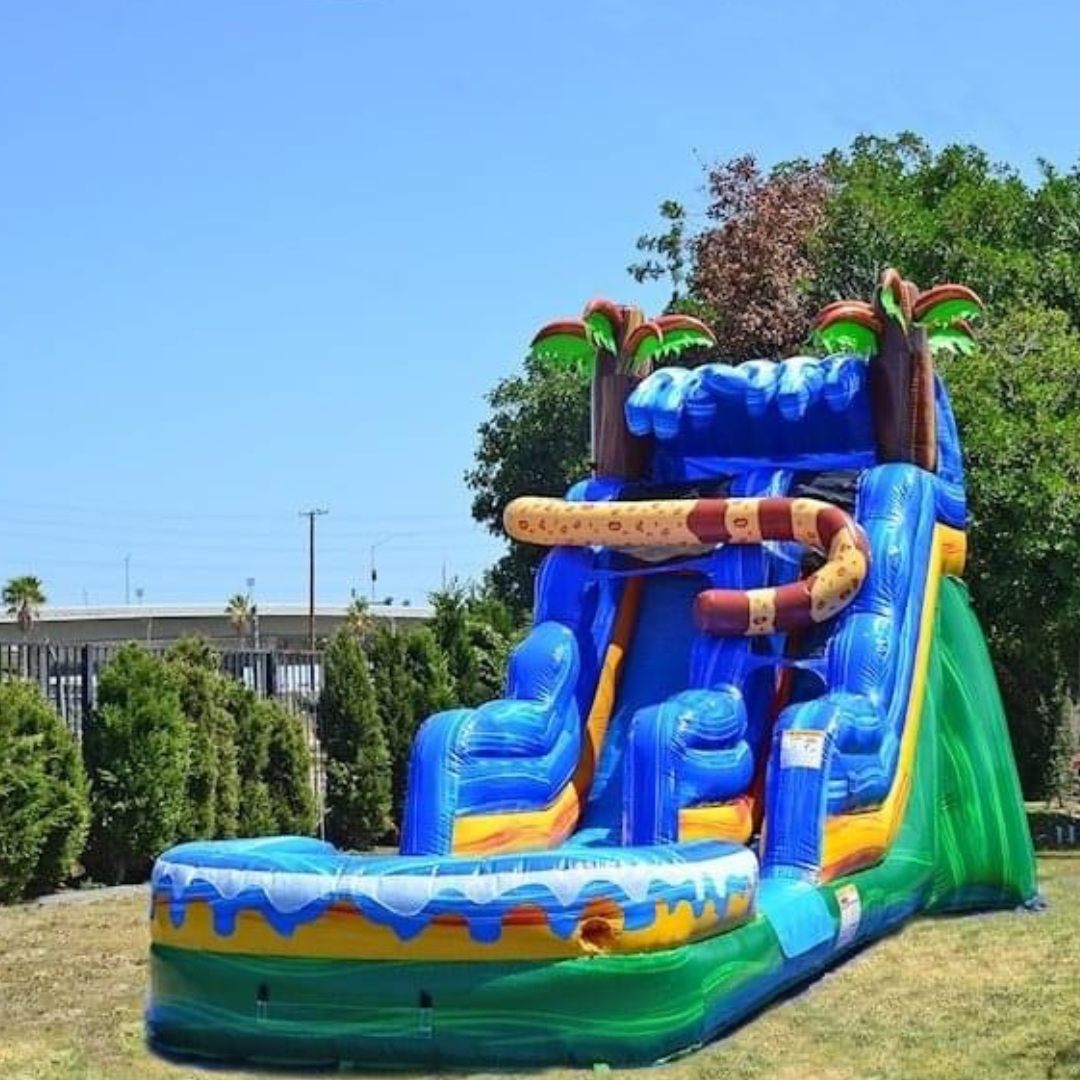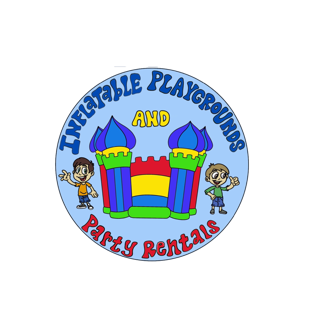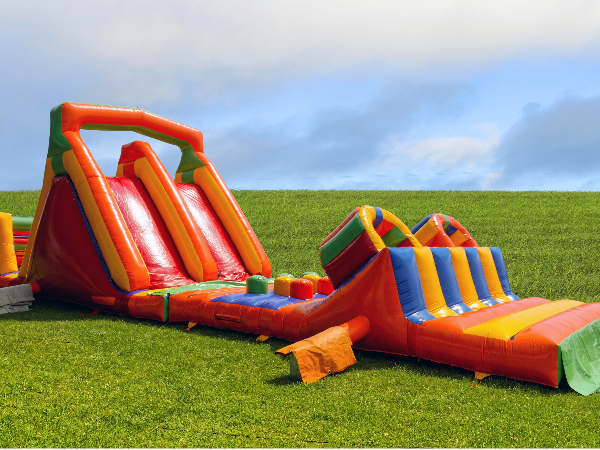 Delivering the Best Obstacle Course Rental Near Columbus GA
We're the best obstacle course rental near Columbus GA, and we work diligently to be more than just another party rental company. We're proud members of the Muscogee County community, delivering thrills to the 31801, 31804, 31808, 31820, 31829, 31901, 31902, 31903, 31904, 31905, 31906, 31907, 31908, 31909, 31914, 31917, 31993, 31997, 31998, and 31999 zip codes. We're happy to offer delivery directly to Phenix City, Fort Benning, Smiths Station, Midland, Fortson, Fort Mitchell, Seale, Cataula, Salem, Upatoi, Ellerslie, Hamilton, Pine Mountain, Opelika, Waverly Hall, Hatchechubbee, and Auburn. From school events with the Muscogee County School District to unforgettable family gatherings, with a simple search for "obstacle course rental near me in Columbus GA," we bring the party to you!
Our city is filled to the brim with exciting opportunities for party planning and hosting. Our customers enjoy setting up events at our fantastic local parks, including Flat Rock Park, Cooper Creek Park, and Lakebottom Park. Be sure to add inflatables, concession machines, chair rentals, table rentals, and the tent rental Columbus GA depends on to your cart before planning your outdoor event! From the Coca-Cola Space Science Center to the National Infantry Museum, there's plenty to see and do in our area. When you're ready to book an exciting obstacle course rental near Columbus GA to take your community event to the next level, you know who to call!
FAQs About Our Columbus GA Obstacle Course
Customers often have questions about our Columbus GA obstacle course, so we've compiled a comprehensive FAQ section for all the information you'll need to have an obstacle-packed party! Read through our FAQs below and contact our team for additional information.
Q.
How much space do I need for an obstacle course rental?
A.
Each obstacle course has its own space requirements, so you'll want to check the specific dimensions listed on the product page for exact details. Generally, you'll need a flat, open area slightly larger than the course itself to ensure safety for all participants and room for setup. Don't forget to account for space to enter and exit the course safely!
Q.
Are the obstacle courses suitable for adults or just for kids?
A.
Many of our obstacle courses are built for players of all ages—kids and adults alike! However, each one varies a bit, so take a look at the recommended age group listed with each course's details. We want to ensure everyone has fun and stays safe, so choosing the right fit is key.
Q.
How do I know if the obstacle course I want to rent is available for my event date?
A.
Easy peasy! Once you've picked out the obstacle course you want, just hit the "Book Now" button. You can enter your event date and see if it's ready to go. If it is, you can continue with your booking right away!
Q.
What is included with my obstacle course rental?
A.
When you rent an obstacle course, we provide everything needed for setup: the course itself, a blower to inflate it, and a means to secure it. Our team will handle the delivery, set it up for you, and return to take it down after your event. All you need to provide is space and a power source!
Q.
Can I cancel or change my obstacle course rental reservation?
A.
We understand that plans can change. If you need to cancel or adjust your reservation, call us as soon as possible. We'll work with you to reschedule or cancel your booking.
Reviews For the Best Columbus Georgia Obstacle Course Rental
At the heart of our reputation for thrills and excitement stands our Columbus Georgia obstacle course rental, a category where we consistently earn 5-star reviews that reflect our commitment to quality and fun. Customers rave about the vibrant designs and flawless condition of our courses, ensuring every event is an adventure-filled success. It's not just the kids who are having the time of their lives—parents and organizers are equally impressed by the punctual delivery, safe setup, and how our rental obstacle course in Columbus GA becomes the centerpiece of any event. Whether it's a competitive dash at a corporate team-building day or a laughter-filled race at a birthday party, our obstacle courses deliver on the promise of a memorable and exhilarating experience every single time.
What Customers are Saying
"These guys are amazing! We use their company regularly and have never been disappointed. Friendly, fast and dependable. I highly recommend you give these guys a call for your next party or event!"
- Shannon M.
"I coordinated a business block party to celebrate the foster parents and foster youth in Columbus, GA during Memorial Day Weekend. The young men I dealt with were very professional and on time. The prices was the BEST around town. The bounce houses were in great condition and made our event a true success. Please support, you will not be disappointed!!!"
- Ryan W.
"Excellent service, very dependable, they always have something in stock for my families needs. I use inflatable playground equipment annually an they have never let me down. It's always a joy to contact them for my little ones parties. Thank you guys!!"
- Nicolas W.
Previous
Next